What's Engine Gas Exhaust Simulator
The combustion chamber system can generate almost equivalent atmosphere to a real exhaust gas from engine by combination of number of combustor and those individual operation sequence with our precise control parameterized temperature, pressure flow rate and those time function. You can verify your exhaust components (ex. exhaust manifold, catalyst, turbocharger, EGR cooler, muffler, DPF and etc.) without any engines besides those verification are continuously tested for a long period. The combustion chamber has the great advantage that is almost no finite life or much huge longer life than engine although setting harder conditions in accelerated testing for durability survey.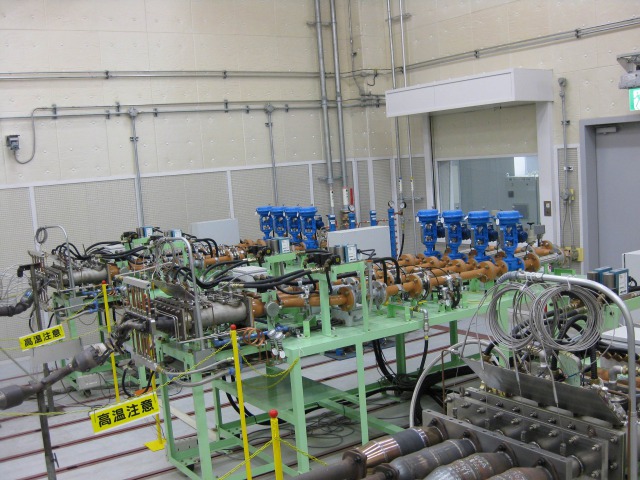 Past Production Examples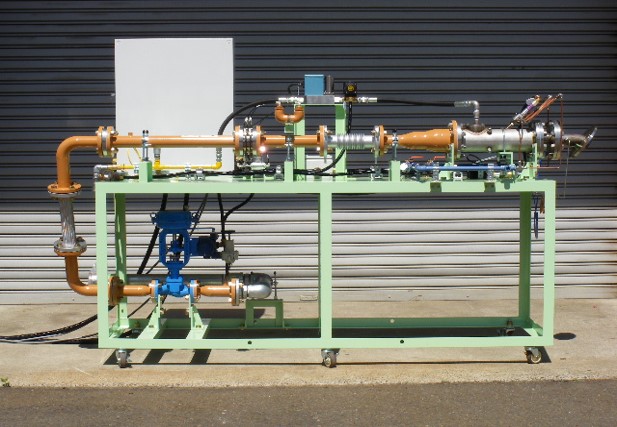 1 Cylinder Engine Gas Exhaust Simulator
For quick testing with simple unit for individual component of catalyst or DPF or etc.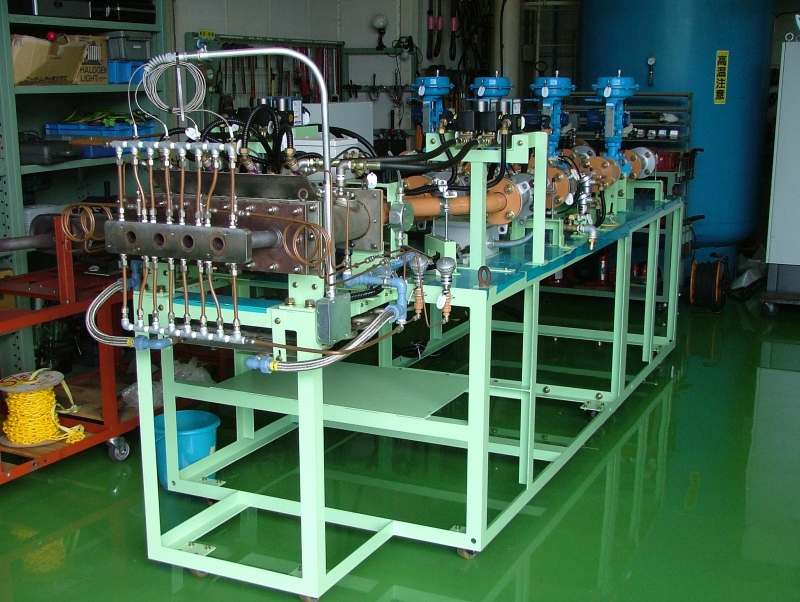 4 Cylinder Engine Gas Exhaust Simulator

F
or testing exhaust manifold or assembly of all the exhaust components.


Individual control to combustion chamber allows
a parallel operation all at once if you want to test
the plural test articles.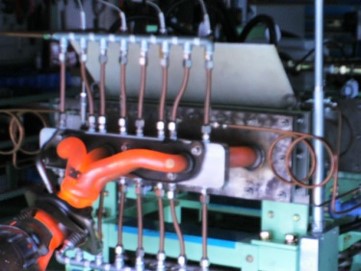 Thermal Cycle Fatigue Testing for 4 Cylinders Exhaust Manifold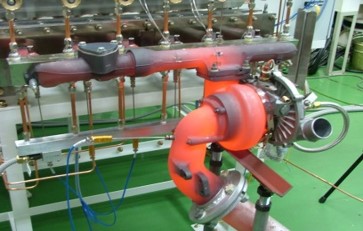 Thermal Cycle Fatigue Testing for 6 Cylinders Exhaust Manifold built in turbine volute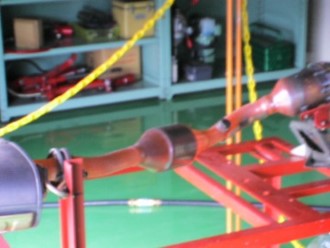 Catalyst Performance Testing
Extensibility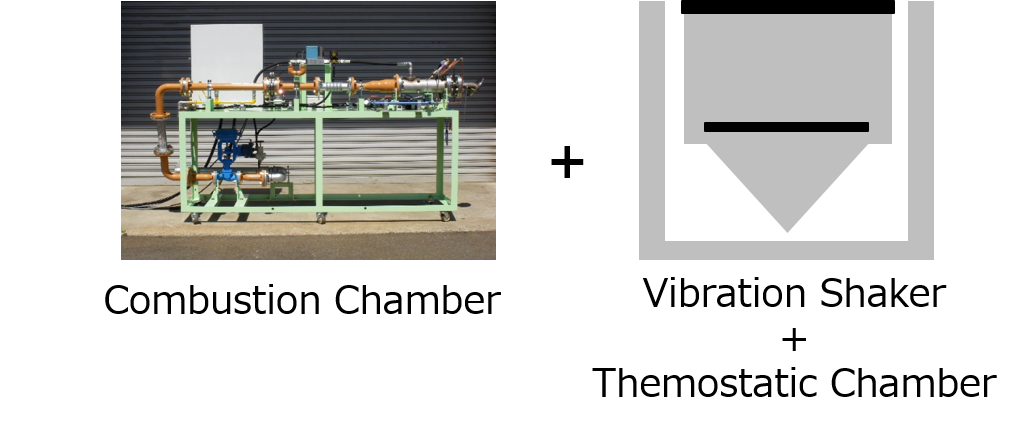 Ultimate simulation to be much closer to various real operation conditions can be allowed by the extensibility of combustion chamber system. Integration of vibration shaker, thetmostatic chamber and any other devices including "all in one control" makes further worthwhile unique solution.
Operation Mode
Individual Operation Mode
Real Operation Simulation Mode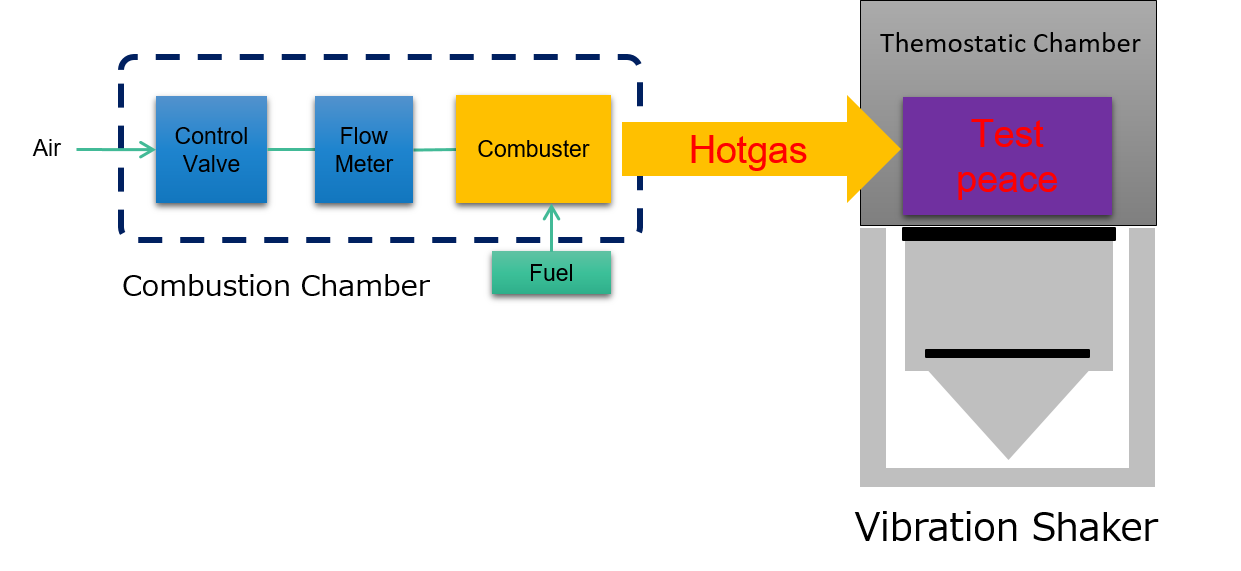 Control and Data Acquisition System
Visualized precise and reliable control system engaged by PLC provides comfortable operation and steady safety protection.